Welcome To Cook's Wastepaper And Recycling
A premier residential and commercial waste collection company.
Call Cook's Waste:
605-693-3363
1026 34th Avenue,
Brookings, SD 57006
Since 1969, Cooks Wastepaper and Recycling has been meeting the waste and recycling needs of residents, businesses and schools in eastern South Dakota. Today they serve the counties of Brookings, Clark, Codington, Deuel, Hamlin, Kingsbury, Lake and Moody. For 50 years, key industries in the area like value-added agriculture, healthcare, and manufacturing have depended on Cook's Waste for comprehensive waste management services.
From residential garbage, recycling and yard waste service to providing timely Brookings dumpster service, and compactor and roll-off containers in Watertown, Cook's Waste strives to provide the safest and best possible customer service.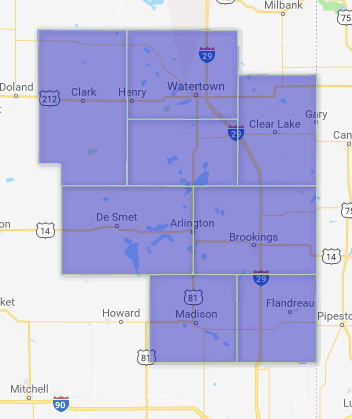 We make it easy to pay your Cook's Wastepaper and Recycling bill online with your American Express, Discover, MasterCard and Visa. To pay your Cook's recycling bill, visit our Online Bill Pay page.
Local Operating Values
Safety
We strive to assure complete safety of our employees, our customers and the public in all of our operations. Protection from accident or injury is paramount in all we do.
Integrity
We keep our promises to our customers, our employees and our stakeholders. Do the right thing, at the right time, for the right reason.
Customer Service
We provide our customers the best possible service in a courteous, effective manner, showing respect for those we are fortunate to serve.
Great Place To Work
We maintain a growth culture where our employees can maximize their potential personally and professionally.
Premier Waste Services Company
We continue to grow in a disciplined way, deploying resources intelligently and benefiting communities we live in.